Debby's Corner



Training for Learners
of English as a foreign language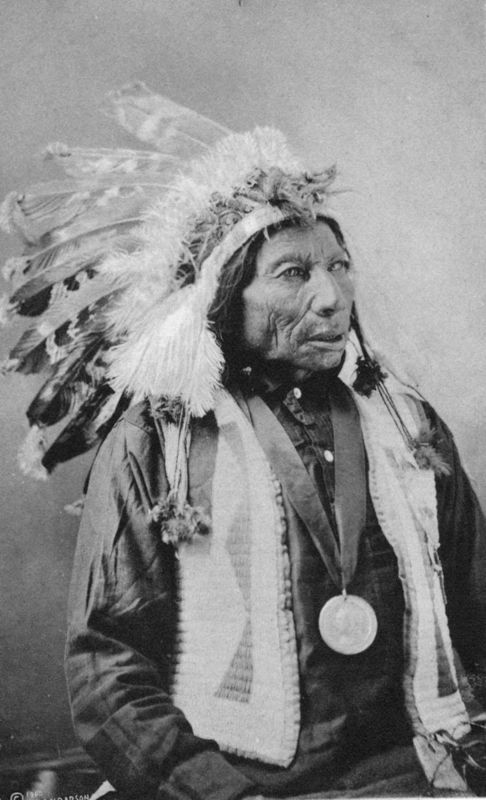 Learn English like a Native American!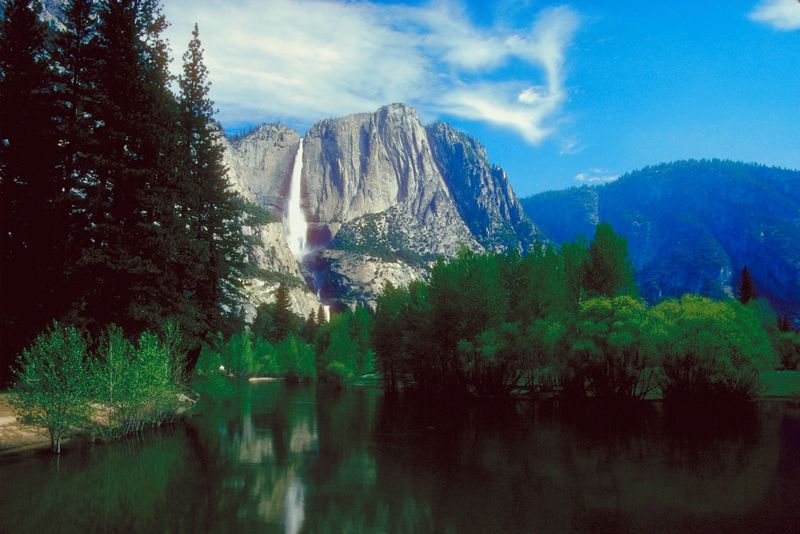 Inspiring people to become linguistically autonomous
---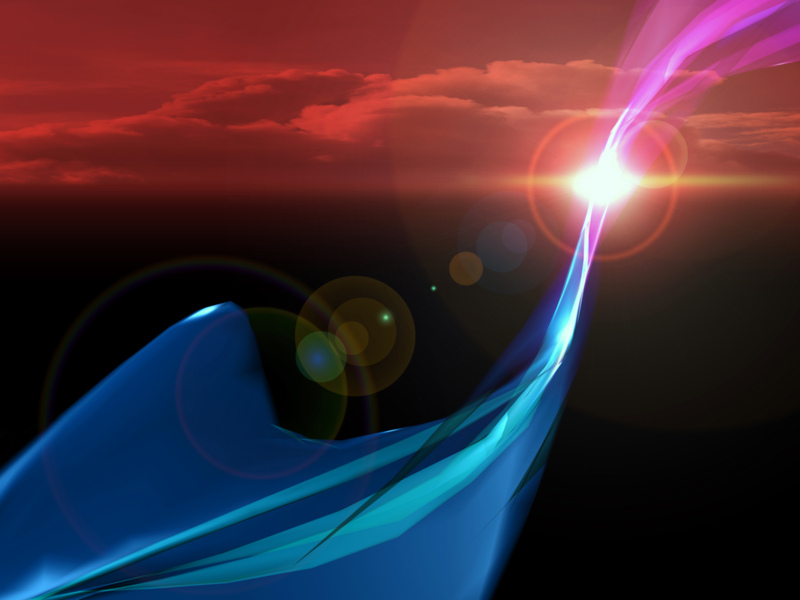 Click on the links below for help:

Translation, Grammar, ...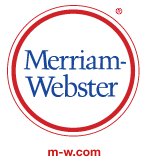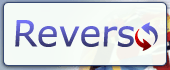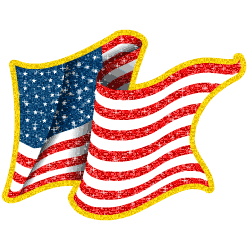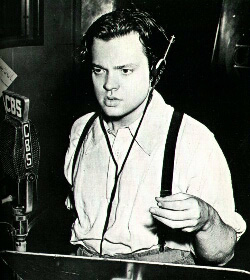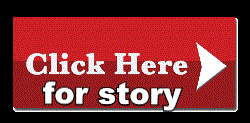 The Mercury Theater On The Air was an American radio program which aired from the early 1930s to the beginning of the 1940s. Many classic American movie actors played the roles in the various radio plays including Agnes Moorehead, Lionel Barrymore, Bernard Herrmann and Orson Welles. In 1938 Orson Welles read the classic Charles Dicken's short story or novella "A Christmas Carol" written in 1843. It tells the story of an old miserly businessman named "Ebenezer Scrooge" who refuses to celebrate Christmas thinking that it is a waste of time and more importantly money. Every time someone wishes him a "Merry Christmas" he answers 'Bah…Humbug'. But…someone "up above" must think there is still hope to change him for the better because he will be visited by 4 ghosts: Jacob Marley, the ghost of his former partner who passed away many years earlier, and the Ghosts of Christmas Past, Present, and Yet to Come. Upon its publication it became an immediate success and ever since then has become required reading for all people of the English language around Christmas time. Being called 'Scrooge' is considered an insult and many people still use the expression 'bah…humbug' to mean 'hogwash' or other expletives. The greeting "Merry Christmas" was also popularized after the publication of this novella. Read along with Orson Welles and discover this classic of English literature.
If you like the story, you can also watch the British film called "Scrooge" starring Alastair Sim which was released in 1951 which in my mind is the best movie made of Dicken's 'A Christmas Carol'.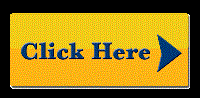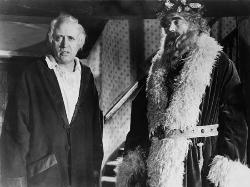 Photographic still of Scrooge (Alastair Sim) and the ghost of Christmas Present, from Scrooge, the 1951 adaptation of Charles Dickens
' A Christmas Carol.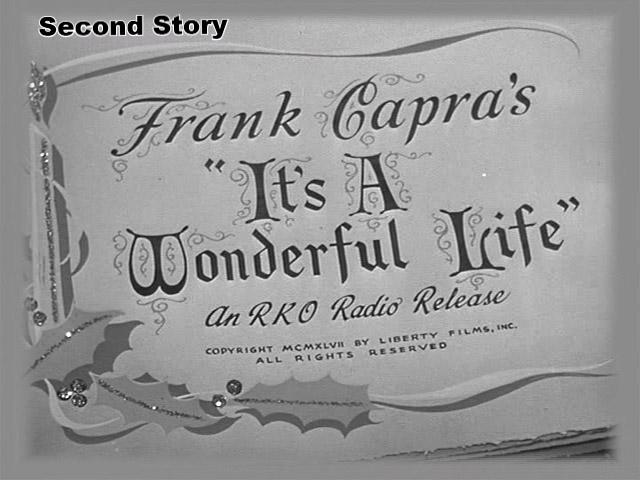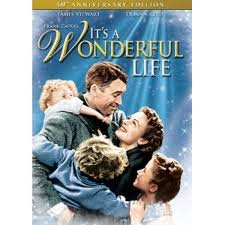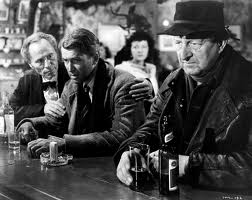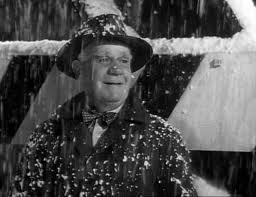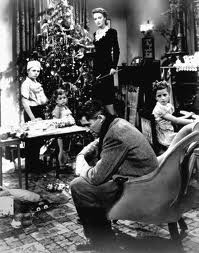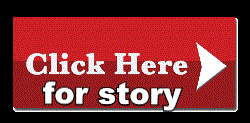 It's a Wonderful Life is a 1946 American Christmas drama film produced and directed by Frank Capra, that was based on the short story "The Greatest Gift", written by Philip Van Doren Stern in 1939, and privately published by the author in 1945.[3] The film is considered one of the most loved films in American cinema, and has become traditional viewing during the Christmas season.

Released in 1946, the film stars James Stewart as George Bailey, a man who has given up his dreams in order to help others, and whose imminent suicide on Christmas Eve brings about the intervention of his guardian angel, Clarence Odbody (Henry Travers). Clarence shows George all the lives he has touched and how different life in his community would be had he never been born.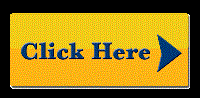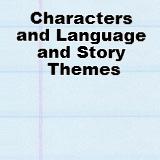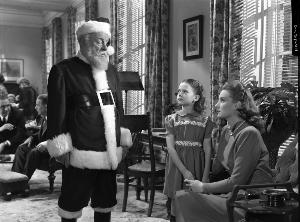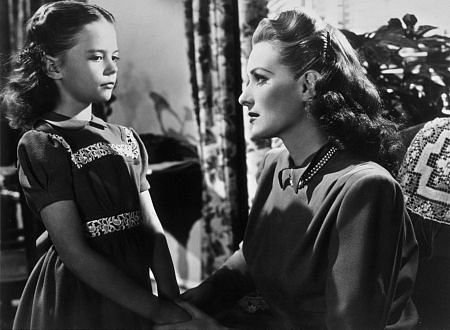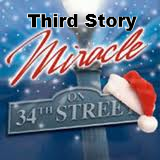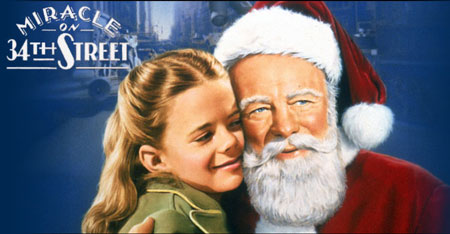 While I was growing up, I used to listen to my parents and grandparents talking to me about what it was like before televisions became commonplace (during the 50's in America). Before then, the whole family used to gather around the radio and listen to all kinds of variety and fictional shows after dinner. One of the most popular radio anthology programs was The Lux Radio Theater which was broadcast on the NBC Blue Network (1934-35); CBS (1935-54) and NBC (1954-55). Traditionally, Lux Radio Theater aired Broadway plays which were shortened to an hour so that radio listeners could easily listen to the whole story. If the plays were popular, they were then made into full length feature films. This was the case for the Christmas time play called "A Miracle on 34th Street" broadcast in 1948 starring Maureen O'Hara a very famous screen actress of the 30's and 40's (who often performed with John Wayne). The theme of the play centers on the existence and meaning of Santa Claus or "Kris Kringle". It takes place in New York at the Macy's Department store where Maureen O'Hara plays Doris Walker, a Macy's Store executive and Edmund Gwenn plays the part of Kris Kringle who is hired to play Santa Claus for all the children who visit the store before Christmas. It's Thanksgiving time and the annual Macy's parade is in full swing with the Macy executives already desperately trying to prepare for the next big holiday Christmas. When they find Kris Kringle, Doris's daughter, Susan (here played by the young Natalie Wood), is ecstatic as he looks like the real Santa of her dreams…listen to the radio play to find out how mother and daughter confront their own hopes and beliefs through the encounter of the Macy's Store Santa.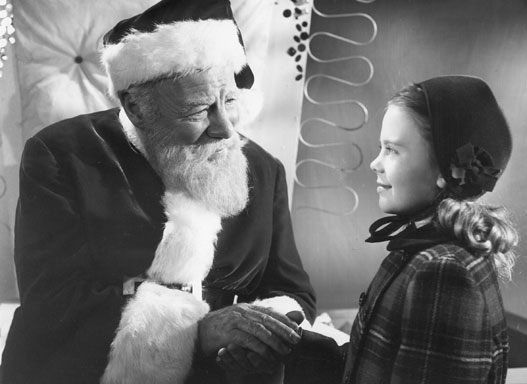 Part Two

Part Three

Part Four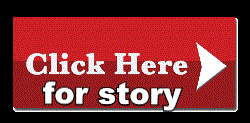 3 Christmas Stories (

scroll down):


* A Christmas Carol
* It's A Wonderful Life
* Miracle on 34th Street