Debby's Corner



Training for Learners
of English as a foreign language
Learn English like a Native American!
Inspiring people to become linguistically autonomous
---
Click on the links below for help:

Translation, Grammar, ...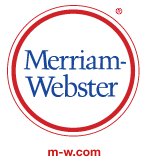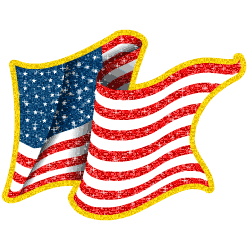 EXAM STRATEGIES
Follow these rules and you'll soon excel on your entrance exams opening doors to a bright future!

Plan ahead:
Give yourself enough time to develop the various skills that you will need for your chosen exam (listening and reading comprehension, and speaking and writing); start several months before and practice everyday! Performing on a language exam is like running a marathon…the longer and more difficult it is, the more time you will need to prepare.
Read, read, read:
Read at least 1 book a week and as many articles and online texts that you can manage. For the TOEFL and/or a high level entrance exam, vary the subjects so that you can expand your vocabulary base (Politics, News, Digital Culture, General Culture, Science, Business, etc.) You need to build up a vocabulary of between 8,000 and 15,000 words to succeed on a competitive exam or an assessment exam such as the TOEFL. It's good to keep in mind that an average 1st year American college student understands between 20,000 words and uses about 3,000 words* in their active vocabulary. You need to build up your vocabulary base to allow your brain to process the sounds that you hear. The more you read, the easier it gets!

*E.B. Zechmeister, A.M. Chronis, W.L. Cull, C.A. D'Anna and N.A. Healy, Growth of a functionally important lexicon, Journal of Reading Behavior, 1995
Listen:
Multitask by listening to English radio and doing something else at the same time. Listening comprehension is the most difficult "sensory cognitive skill" to acquire. You need to expose yourself to oral English regularly in order to allow your brain to perceive the sounds and process them in a intelligible way.
Speak:
Seize every opportunity to speak. Remember… speaking and writing involve "motor" skills which take more time to develop like walking, running, and playing a musical instrument and you will need at least 2500 to 5000 hours of active study/practice time (according to recent studies) to be able to speak and write at an advanced level. Join an English club, find a "pen" friend, or take an English class in order to multiply your contact hours. Listening to English speakers will also multiply the number of times you hear the same words and expressions—in a normal conversation literally thousands of times--which is a great way to memorize words and expressions effortlessly!
Memorize
poems, songs, speeches, or any other English text to exercise your brain's active language center.
Learn difficult language points:
Idioms

(he was

caught red-handed

);

Phrasal Verbs:

(Let's

put off

the meeting until tomorrow);

Familiar Contractions

(I'm

gonna

study tonight. Do you

wanna

come with me to the library?);

Academic language

(Today's

lecture

is on…I'm

majoring in

Biology.

Moreover,

the subject deals with…); and difficult

verb forms

(My dogs

would always bark

when the mailman came. They

should have been doing it all along

...).
Practice daily:
Expose yourself to English daily; start with 30 minutes a day and work progressively up to 2 to 3 hours a day varying your activities as much as possible during the week. Cramming a few weeks before the test will only help you retain a maximum of 60% of your knowledge base temporarily but will do nothing to improve your speaking and writing. A waste of time when you consider that you will lose 90 to 100% of this knowledge a few weeks after....….
Buy an exam book:
familiarize yourself with the format of the exam you will be taking and the kind of language you will be tested on. This will help you diagnose early on your weak points: vocabulary, academic knowledge (for the TOEFL or GMAT for example), listening comprehension (TOEIC, TOEFL, IELTS), writing, grammar, etc. giving you enough time to improve them before actually taking the test. Remember…speaking and writing (2 "motor" skills) take months to acquire…so don't waste time!
Understand the Scoring system:
Most tests, such as the Cambridge IELTS, the ETS TOEFL, or French competitive entrance exams, judge a student's:



Primary Skills:

Reading, Writing, Listening, and Speaking.
They also judge a student's:



Secondary Skills:

Grammar usage, Vocabulary, Pronunciation, Spelling, Capitalization
On tests such as the IELTS and the TOEFL they also judge a student's:



Academic Skills:

Skimming, Scanning, Synthesizing, Notetaking, Paraphrasing, and the use of the Keyboard (typing)

The mistake that many students make is to ignore some of the skills above as they are not "directly" tested. Don't make that mistake!

Prepare for exam day:
Put together your ID papers (passport or National ID card), exam registration forms, water, cereal energy bars, ear plugs (in case of noise in the exam center), cough drops, and tissue paper (in case you have to sneeze).The day before the test, relax and eat a good meal of pasta. Slow sugars or carbohydrates are a good choice to give your brain the fuel it requires to do well on the test. Go to bed at a reasonable time and remain Zen! Think positive! If you followed all of the above steps, there is no reason not to do well. So…break a leg!